Mistress Gia
Available for you to visit, worship and serve in Sheffield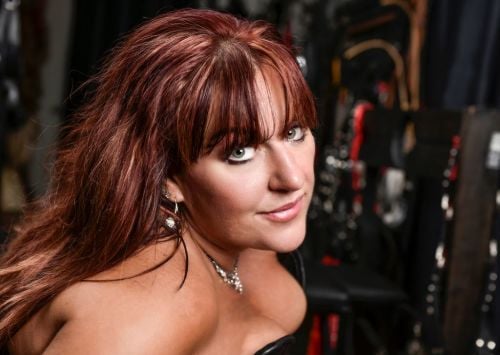 I'm an extremely beautiful, sensual and experienced Dominatrix. I have natural curves and I'm what one might call a glamour puss even though I'm a retired, undefeated Cage Fighter but I don't need to even raise My voice as all My subs exist purely to serve Me.
. I will have you under My thumb in seconds. I will dominate you on all levels; physically, intellectually and of course through My wicked sense of humour. I adore almost all domination practices (see below). There is nothing that gives me more pleasure than dominating my subs, watching you squirm, and us both deriving pleasure from it. Because pleasure is My paradise. Our sessions will go as far as you are comfortable with: we can outline your desires from the outset and then you can let me push you as far as I want to take you. I am natural, playful, sensual, even tender when necessary. I enjoy getting to know My subs; what makes you tick and why. I am also cruel, sadistic and unforgiving. This is not an understatement.
As you will no doubt have realised, I am indeed a Mistress who is highly sexually desirable and I enjoy wielding the power My sexuality affords Me over those lucky male and female subs who are privileged enough to be allowed to serve Me.
So, if you yearn to be owned by a highly skilled, beautiful Dominatrix with a body worthy of your absolute adoration and a wickedly inventive mind that will delight in teasing & tormenting you to your absolute limits, then you are invited to delve further into My world of Sensual Domination and devote yourself entirely to Me.
If, however, you seek an amateur 'hooker-with-a-whip' who will simply act out a list of activities or a scenario that you choose to dictate, then you should leave now as you are most definitely in quite the wrong place!
I actively enjoy using My slaves as My own personal toys, utilising their submission for My own personal amusement & pleasure! The act of inflicting pain on a slave is something I find to be highly amusing and arousing and as your Mistress, I will use you in any way that I see fit to achieve My own, personal satisfaction.
Intrigued? Then you have My permission to enter My world of exquisitely Sensual Domination.
But be warned…wipe your mind before entering!
I have been a Dominatrix for over 22 years now and have enjoyed trying most things but if I don't derive pleasure from it the first time, I never do it again, that's My rule. Life's too short for bad memories or even unimpressive ones!
As a complete control-freak (there you go, I admitted it), I excel in Breath-play and have a good many items especially for this as I believe it to be complete submission, to allow another person to decide whether one lives and breathes or doesn't.
I session from My own, detached home in the leafy outskirts of Sheffield. It's very private here, discretion is key in BDSM and My neighbours believe me to be an Accountant who works from home.
You can suggest anything, My limits go far. If I refuse you however, then understand no is my final answer.
I'm a retired Cage Fighter, I have wide interests and a varied social circle. These all contribute to Me being the elite at what I do.
I operate with complete confidentiality and professionalism. You have no need to worry about your personal details being known to Me. I like to get to know all of my subs and I expect the same.
Some Favourite Activities (Not exhaustive):
Ass Worship
Ball Busting
BDSM
Blackmail
Body Worship
Bondage
Boot Fetish / worship
Breath Control / play
Couples and single ladies
Cage Confinement
Candle Play
Caning
CBT
Clothed Female Naked Male (CFNM)
CP (Corporal Punishment)
Cuckolding - I will be with a male or female partner whilst you watch in chastity, unable even to touch yourself.
Correction
Cross Dressing
Degradation
Domination
Double Domme (with my girlfriend or sister)
Double Domme with a difference (with me and a sissy Domme)
Edging (orgasm control)
Electro-play / E-stim
Face Sitting
Face Slapping
Flogging
Foot Massage / Worship
Gags
Guided Relief
Forced Bi
Forced Feminisation
Foot Fetishes
Goddess Worship
Happy Endings
Help Me train my disciple
Hot Wax Play
High Heel Worship
Human Furniture
Humiliation including Humiliation Training for those who may have a partner who would like to learn how to do this properly.
Interrogation
Key-holding for your chastity device (I own the lock and hold the key)
Kicking
Leather, PVC & rubber worship
Light sensual Mistress domination
Mind Play
Mummification (in leather, rubber or shrink wrap)
Naughty nurse torturing you while you lay there helpless
Nipple Play / Torture

Prostate Massage
Punching
Puppy Training / Play
Pussy Worship
Relief Denial
Role Play & Fantasy (School Ma'am, Nanny, Police / Army Officer)
Sensory Deprivation
Shaving / waxing
Shoe Fetish
Severe Pysical Torment
Slapping
Sub / Slave Training
Spanking
Strap-on Training (from beginner to advanced)
Sissy Training / play
Sounds
Smothering
Tickling
Tie and Tease
Toys
Trampling
WS (Water Sports / Golden Shower)
Whipping
I specialise in seductive domination. You'll find me well spoken and quietly spoken as I never need to raise my voice. If I'm really annoyed, I'll lower it and then you know you're in serious trouble.
Please study the Required Tributes before contacting me.
With Mistress Gia
1/2 an hour - £110
1 hour - £160
2 hours £260
3 hours - £360
4 hours - £460
12 hours - £1,000
24 hours - £2,000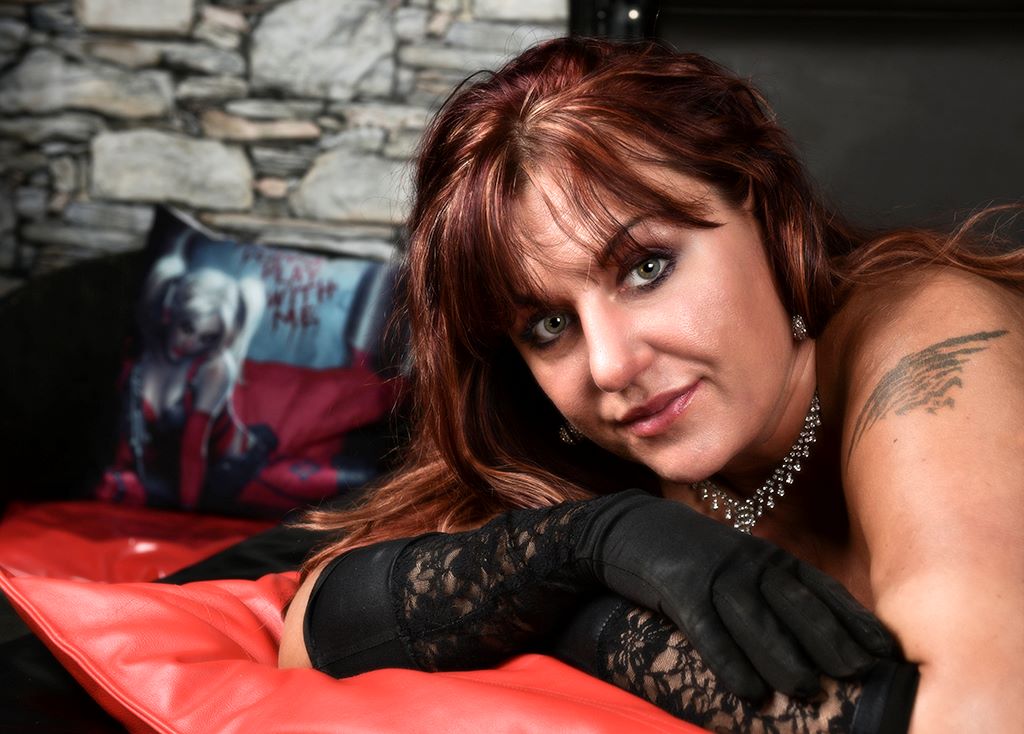 The tributes paid are for my time and companionship only of course.
They represent you having reserved the agreed session times and chambers for your session.
If you fail to show up for your booked session, pre-paid tributers are non-refundable!
If however, you do need to cancel with at least 48 hours notice, I will re-schedule your session at no extra cost.
In the unlikely event that I am unavailable to see My client at the last moment, then pre-paid tributes will of course be refunded in full or of course, or we can re-schedule for another day if that's convenient to you, the option, of course will be yours.
If you would like to join a site that caters for cross-dressers, since it's something that I too clearly have an interest in, you ought to follow this link to my profile on the site and then create your own and add me as a friend.